Infiniti WiFi Wireless Apple CarPlay
---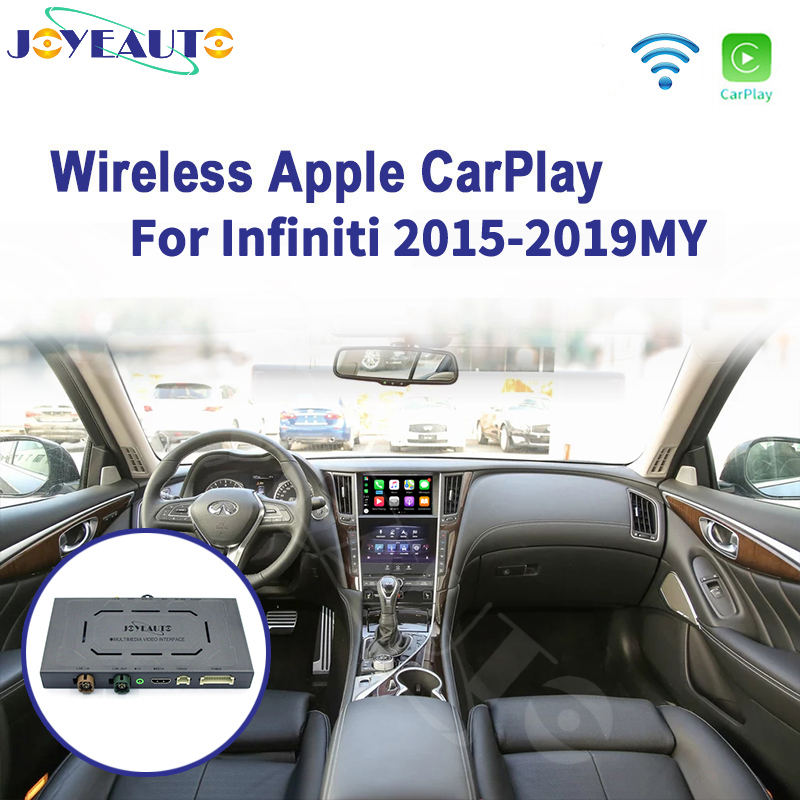 Infiniti WiFi Wireless Apple CarPlay
---
Enter CarPlay screen and play music automatically when get in Car.
Totally wireless connection, pairing via Bluetooth, transfer via WIFI.
Work with Wired CarPlay also,turn off wifi at first, connect via lighting cable(wired keep your phone charged at the same time)
Android Mirroring-Link for Android Phones (Download link),Android auto with touch screen control
Voice control by saying "Hey Siri…"
GPS navigation Apps, Google Maps, Waze and Apple Maps are all available, live traffic information
Music Apples Spotify,Apple Music, Amazon etc.audio through factor media, lyrics show on display for some apps.
USB flash drive to play music and videos by connect USB port from CarPlay kit
EQ adjustable.best audio quality. choose your favorite style freely (Pop, Rock, Soft, Standard..)
Full OEM buttons control.
Aftermarket front/rear/360 camera input. (Dynamic guidance lines are supported)
iOS AirPlay, Mirroring Link, USB Flash play, Reverse camera
Works for Q50/Q60/Q50L/QX50….
Tags: Infiniti carplay
error:
Content is protected !!