(WJAU-4)Audi A6 A7 A8 c7 RMC MMI MIB WIFI Wireless Apple CarPlay AirPlay Solution
---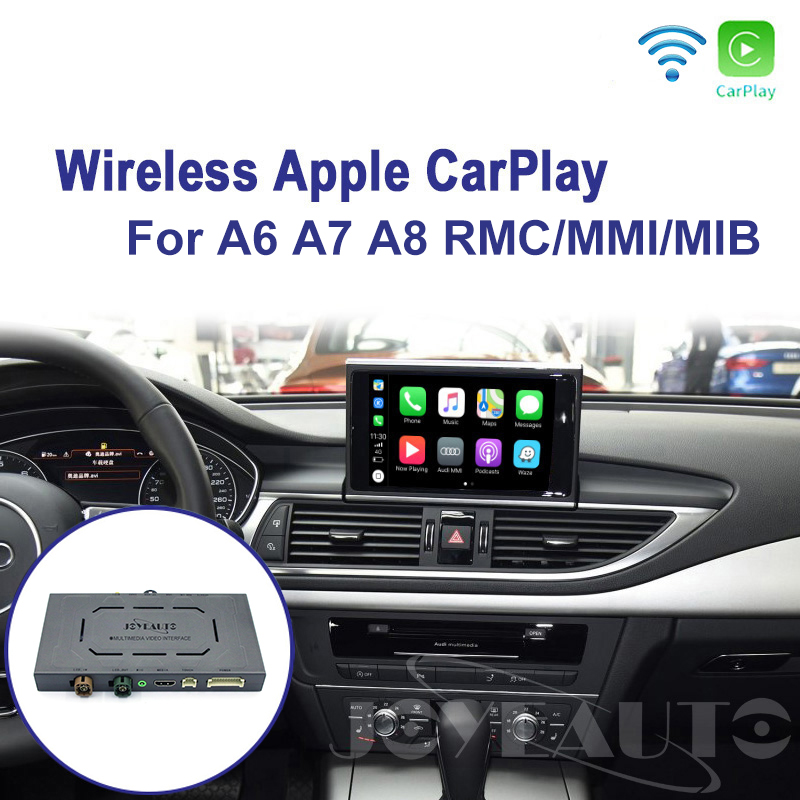 (WJAU-4)Audi A6 A7 A8 c7 RMC MMI MIB WIFI Wireless Apple CarPlay AirPlay Solution
---
OEM Integration, wor with your original display and c7 MMI Media;
Works with wireless Apple CarPlay, pairing via Bluetooth, transfer via WIFI;
Work with Wired CarPlay also,turn off wifi at first, connect via lighting cable(wired keep your phone charged at the same time);
Android Mirroring-Link for Android Phones (Download link);
GPS navigation Apps, Google Maps, Waze and Apple Maps are all available, live traffic information;
Music Apples Spotify,Apple Music, Amazon etc.audio through factory Audi media, lyrics show on display for some apps;
Voice control by saying "Hey Siri…";
Aftermarket front/rear/360 camera input. (Dynamic guidance lines are supported);
USB flash drive to play music and videos by connect USB port from CarPlay kit;
EQ adjustable.best audio quality. choose your favorite style freely (Pop, Rock, Soft, Standard..);
Full OEM buttons control.
Weight
1.5 kg
Dimensions
16.5 × 9.0 × 2.0 cm
Support

 Audi A6 A7 A8 RMC MMI MIB 2012-2017MY

Functions

Apple CarPlay for iPhone(wireless and wired);
iOS AirPlay and Mirroring-link for android Phones(wired);
USB Flash Play HD movie and music.

Expansion
Front/Reverse/360 Camera
Features
Connect by Bluetooth, transfer by WIFI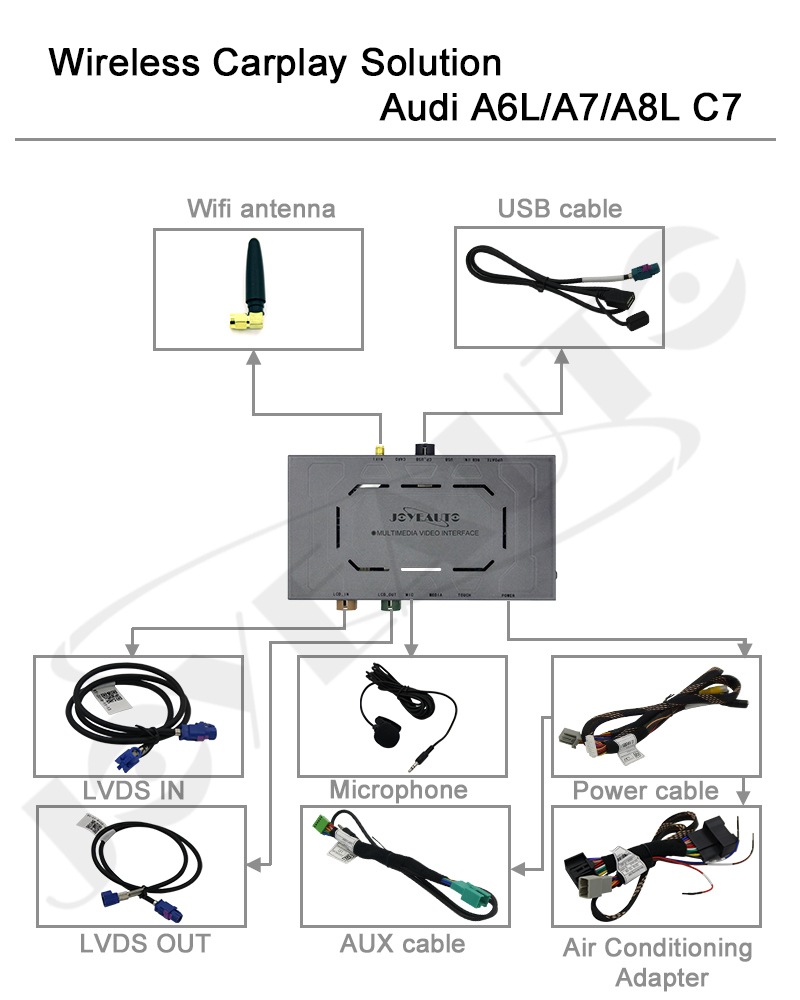 Take your order at here:  
Step by Step installation video at here: 
Tags: A6 RMC CarPlay, A6 wireless CarPlay, A8 wireless CarPlay, Audi A6 WIFI CarPlay, Audi A8 wifi CarPlay
error:
Content is protected !!